Welcome to the TUM Institute of Pharmacology and Toxicology (IPT)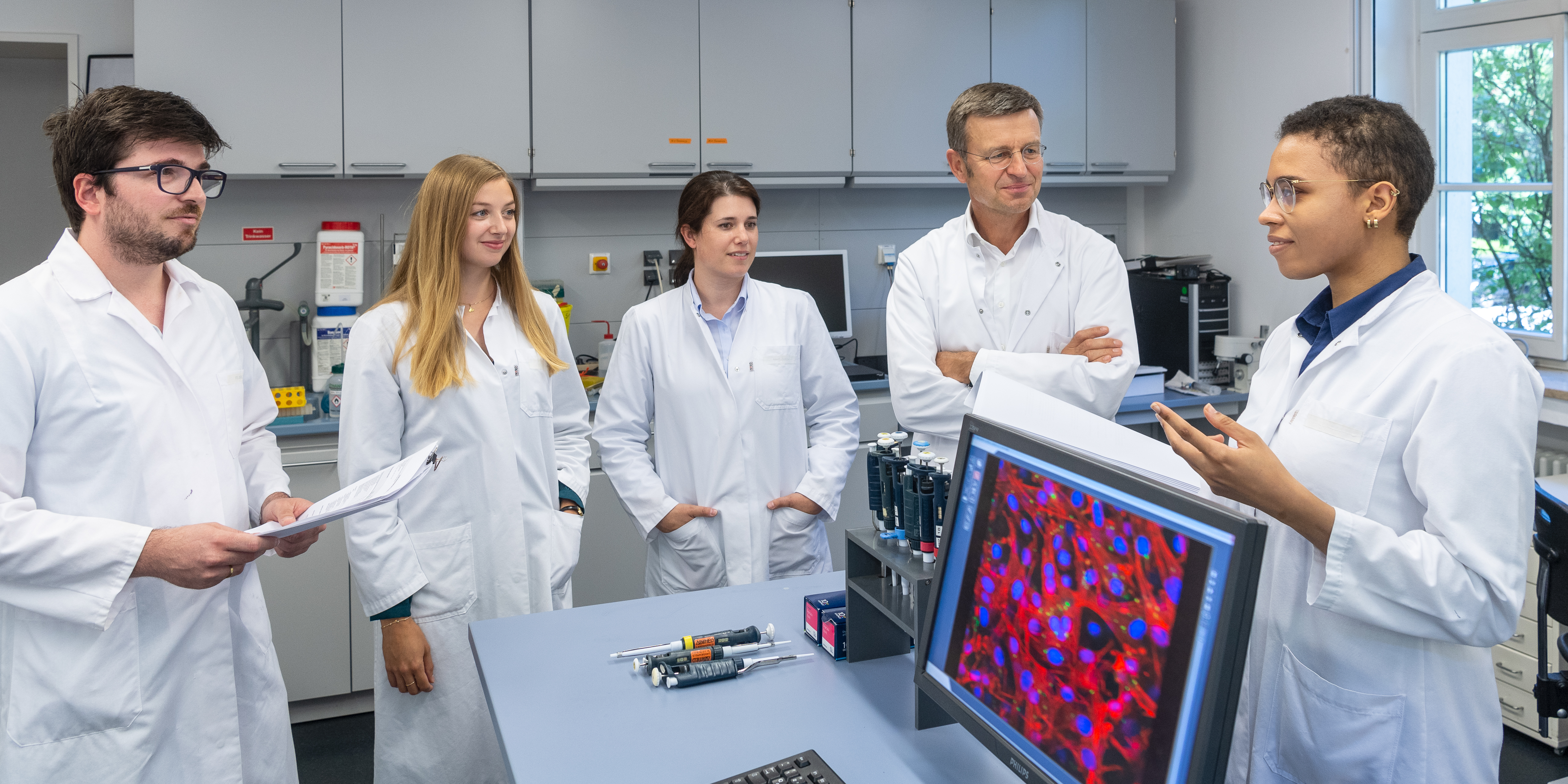 The IPT is part of the Biederstein Campus at the TUM, located between Munich's popular district Schwabing and the English Garden. Our fully renovated building hosts a growing team of scientists and staff, and provides an ideal research infrastructure with modern lab space and high-end scientific equipment.
As a research institute for translational medicine, we dedicate our work to new therapeutics for cardiovascular diseases, which are still the major cause of death worldwide. Our mission is to identify new drug targets, to analyze their function and to develop novel therapeutic strategies.
This would not be possible without bright minds and scientific exchange. We offer some of the best pharmacology teaching to students, ranging from lectures and award-winning e-learning tools to lab internships, bachelors, masters or PhD theses. The IPT is part of the Munich Heart Alliance(link is external), a joint effort of clinicians and scientists to improve the development of novel cardiac therapies. This outstanding research community has then been appointed by the German Ministry for Education and Research (BMBF) as partner site of the German Center for Cardiovascular Research (DZHK)(link is external). In addition, we maintain productive collaborations with industrial partners.